In the previous video, I promised to provide you with more detail on the Capri ASIC. Mario Baldi post on the P4 blog is the inspiration for this video.
If it was interesting, don't forget to subscribe to my YouTube channel by clicking on this icon.
I promise I will make more videos like this with more technical details.
Don't Forget that Pearson/Addison-Wesley has a special offer on my latest book. To save 35% on the book or eBook go to the informit website and use code FUTUREPROOF during checkout to apply the discount.
Offer expires December 31, 2020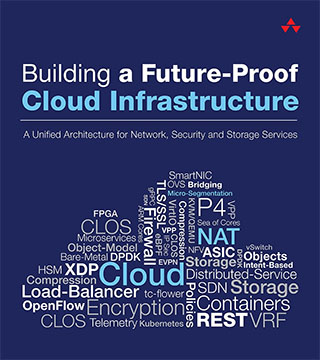 You can read an independent review of the book here.
The book was also listed in The Top 10 Best Cloud Storage Books You Need to Read in 2020.