Techniques and algorithms to forward packets have been a topic of discussion since the eighties. In this podcast, I chat with Mario Baldi about forwarding. Mario has also his own blog at https://blog.baldi.info/
We informally cover:
Layer 2 vs. layer 3 forwarding
ACLs processing
Binary vs. ternary matches
Binary hash table forwarding
Ternary LPM (Longest Prefix Match) forwarding
Combining forwarding with ACLs
Flow cache based forwarding
Forwarding in routers and NICs
Label-based forwarding
Segment routing
---
---
My book has a full Chapter on this topics (Chapter 2).
Don't Forget that Pearson/Addison-Wesley has a special offer on my latest book. To save 35% on the book or eBook go to the informit website and use code FUTUREPROOF during checkout to apply the discount. Offer expires December 31, 2020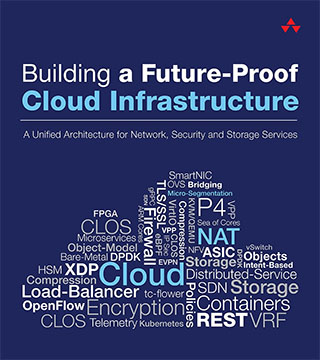 You can read an independent review of the book here.
The book was also listed in The Top 10 Best Cloud Storage Books You Need to Read in 2020.